Full Stack Development Cloud Consulting Oracle ERP Consulting SAP Consulting BI Reporting DBA On Demand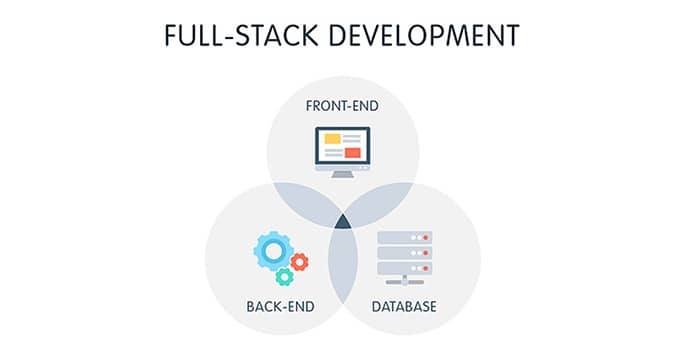 Full Stack Development
Hire an end-to-end knowledge expert!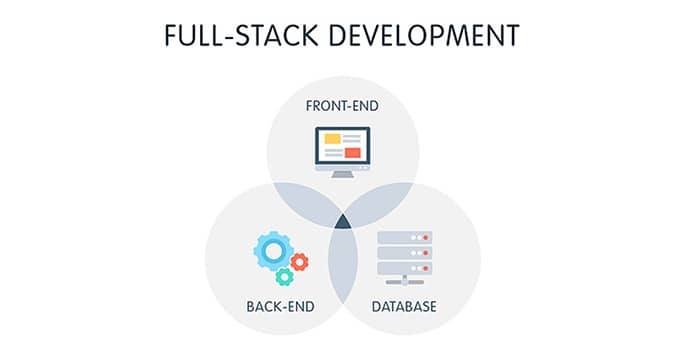 Full Stack Development
From Front-End to Back-End, HYR Global Source Provides Software Engineers Fluent in Full Spectrum Technologies
Our experienced software engineers have extensive end-to-end knowledge that can see your project through from concept to finished product. iCloudz Full Stack developers can navigate roles between UX, database, and UI to bring your project to its quality-tested fruition.

We are well versed in a variety of development solutions including the popular MEAN stack, consisting of Mongo DB, Express, Angular and Node.js, as well as MERN Stack, consisting of Mongo DB, Express, React, Redux and Node.js.

 

Front-end technologies and tools we use include:

React
Angular JS
Vue.js
Bootstrap
Ember.js

Back-end technologies we employ include:

JavaScript
Node.js
Ruby on Rails
Digital Transformation

Your guide to the digital future!
Digital Transformation
From Front-End to Back-End, HYR Global Source Provides Software Engineers Fluent in Full Spectrum Technologies
From vision to execution, our consultants can help you determine the platforms, tools and practices you need in place to become a successful digital business. As a people-first company, we recognize that digital transformation is not only about the technology, but about how your organization's culture and teams work around this workplace conversion. Our experienced consultants are ready to augment your staff to assist in meeting the challenges of your digital transformation.
Our developers are skilled in the areas of:
Project planning and management
Business Intelligence readiness assessments
Solution Architecture and Data Modeling/Architect services
Tool selections and recommendations (build versus buy)
Team integration through implementation and beyond
Cloud Consulting
Trust your journey to the cloud!
Cloud Consulting
Find Your Full Potential in the Cloud with HYR Global Source Consulting
Our expert consultants empower companies to successfully execute leaps and journeys into software and technology solutions, and our service is no different when it comes to cloud migration and management.
Whether it's a large-scale migration or a non-standard project, it's likely that your team could benefit from a specialized consultant who can help streamline your strategy and implementation, and assist with smoothing out processes and enabling management—maximizing your budget and minimizing the stress and chaos experienced by your IT team and departments.
HYR Global Source delivers top cloud consultants that have the expertise, tools and experience to assist with your company's cloud solutions in the following areas:
Cloud Migration
Cloud Enablement
Management and Optimization
Managed Security
Power BI
Interactive visualization software
Power BI

Unleash the power of business intelligence
Think Power BI 
Visualize, analyze, and create interactive reports. Transform the way your company uses its data.
Using Power BI Groups various departments within your organization can easily collaborate. It ensures access to accurate data avoiding redundancy and enhancing productivity. Power BI equipped with immense business intelligence capability bundled with simplicity makes it possible for everyone within your organization to convert data into actionable insights. You can have real-time visually consolidated updates from various departments at your fingertips.
Data From Every Source To One Place

Custom Dashboards For Visual Data-Driven Results

The Best Reporting Models And Advanced Custom Solutions

Endless Support To Match Your Business Needs

Training To Ensure Optimum User Engagement
Oracle ERP Consulting
Get an Oracle ERP expert!
As Oracle has continued to develop a sophisticated portfolio of software applications to address the increasing needs of modern businesses, our consultants have continued to update and refine their skill sets to ensure expertise relevant to your business needs.
Over the years, our professionals have developed extensive proficiency in Oracle ERP consulting. Our consultants are versed in the intricacies and optimization of Oracle Primavera, Oracle Fusion Applications, Oracle E-Business Suite, and PeopleSoft Enterprise implementations. With cost-effective Oracle ERP Cloud solutions, we can help your small to medium business leverage the same ERP heft that larger enterprises do.
iCloudz provides experts that quickly and efficiently integrate with your IT team:
Strategic Planning
Procedural Review
Data Collection and Clean-Up
Training and QA
Go Live Assessment
Six Ways Oracle ERP Implementation with iCloudz Can Benefit Your Business
Improves business insight with real-time reports.
Lowers operational costs through streamlined processes.
Enhances collaboration between users sharing data.
Improves efficiency through a common user experience.
Creates a consistent business infrastructure.
Reduces risks with improved data integrity.
Contact us today to begin discussing your ERP solutions with one of our experienced consultants.
SAP Consulting
Experienced SAP consultants
SAP Consulting
Leverage Our SAP Consultants for Your Next SAP Project
With iCloudz your business has access to our top SAP consultants who can provide solutions and services tailored to your business needs. From our experts' comprehensive assessment capabilities to their extensive knowledge of SAP technology, we can deliver the expertise your IT team requires.
For your SAP projects, iCloudz consultants can implement a wide range of SAP software, including:
SAP S/4HANA
SAP Business ByDesign
SAP Business One
SAP SuccessFactors
SAP consulting services are a cost-effective way to augment your team's SAP Application Management and Enhancement requirements. Hire our experienced professionals to oversee day-to-day technical support needed to optimize your SAP solutions.
iCloudz delivers consultants with hard-to-find skill sets, a people-first mentality, and the professionalism to integrate quickly and smoothly with your IT team in order to streamline implementation and management of SAP solutions.
Workday Consulting
We provide professionals Workday solutions
Workday Consulting
Experienced Workday Software Solutions Professionals
iCloudz experienced consultants are adept at assessing your project needs and implementing the Workday software product line. Whether you're looking to gain insights into your business operations and financials, align your processes, or better manage human capital, our software specialists have the expertise to make Workday applications work for you and give your business a cost-effective edge over even larger competitors.
iCloudz Offers Expert Consulting in the Following Workday Solutions:
Workday Project and Work Management — Allows your company to efficiently plan, staff, track, manage and analyze what is needed to meet your business goals. Our expert consultants can seamlessly unify with Workday Human Capital Management and Workday Financial Management applications.

Workday Human Capital Management — Streamline your HR and Talent Management into a single system-of-record.

Workday Financials Management — An ERP financials solution that offers a wide variety of finance and accounting capabilities, real-time business insights, and fully auditable process management. Workday ERP has functionality uniquely designed for many industries in which our experts have experience consulting, including: financial services, professional services, health care, hospitality, business services, software and Internet services, education, government, and non-profit sectors.
Salesforce
Hire a knowledgeable Salesforce developer
Salesforce
We Innovate and Develop Salesforce together!
Our consultants have the experience and the expertise to make Salesforce an integral part of your business. We can augment your team with project inception, project management, implementation, systems integration, test automation and execution, data migration, and reporting/analytics and deployment. Our Salesforce solutions can be quickly and efficiently expedited to help maximize your project budget.
As a prominent CRM solution on the market, Salesforce has a wide array of options in terms of features, existing solution components, integration, and development efficiency. Our consultants are versed in a variety of scenarios in which Salesforce can fit your business. Cloud-based, integrated server, fully custom and customizable pre-built applications are available, and our highly qualified Salesforce consultants are available to guide you in assessing your requirements.
iCloudz provides services and resources across a wide array of industries and can implement Salesforce Cloud Services for Marketing, Service, Community, Commerce, Analytics and Application platforms.
Bigdata Hadoop
Framework to handle large volume data
BigData Hadoop on AWS
We provide the framework to handle large volume data
iCloudz has built massive-scale platforms and Big Data applications, we have put our experience and years of development into technologies that enable our customers to overcome their Big Data challenges.
We're passionate about software development and developer productivity. We build things we'd want to use and share the tools we use. We know value comes from insights and applications, not infrastructure and glue. Our goal is to enable every developer in the world to deliver that value faster, having more fun with fewer headaches.
We believe the value of Big Data is more than hype, and Hadoop and related open source projects are the best path for organizations to realize that value. Open source is in our DNA, and we lead, contribute to, or utilize open source projects for everything we do. Some of the most popular applications are:
Spark

 

– An open source, distributed processing system commonly used for big data workloads. Apache Spark uses in-memory caching and optimized execution for fast performance, and it supports general batch processing, streaming analytics, machine learning, graph databases, and ad hoc queries.
Presto

 

– An open source, distributed SQL query engine optimized for low-latency, ad-hoc analysis of data. It supports the ANSI SQL standard, including complex queries, aggregations, joins, and window functions. Presto can process data from multiple data sources including the Hadoop Distributed File System (HDFS) and Amazon S3.
Hive

 

– Allows users to leverage Hadoop MapReduce using a SQL interface, enabling analytics at a massive scale, in addition to distributed and fault-tolerant data warehousing.
HBase

 

– An open source, non-relational, versioned database that runs on top of Amazon S3 (using EMRFS) or the Hadoop Distributed File System (HDFS). HBase is a massively scalable, distributed big data store built for random, strictly consistent, real-time access for tables with billions of rows and millions of columns.
Zeppelin

 

– An interactive notebook that enables interactive data exploration.
What are the benefits of Hadoop?
Scalability

 

— Unlike traditional systems that limit data storage, Hadoop is scalable as it operates in a distributed environment. 
Resilience

 

— The Hadoop Distributed File System (HDFS) is fundamentally resilient. Data stored on any node of a Hadoop cluster is also replicated on other nodes of the cluster to prepare for the possibility of hardware or software failures.
Flexibility

 

—  When working with Hadoop, you can store data in any format, including semi-structured or unstructured formats. Hadoop enables businesses to easily access new data sources and tap into different types of data.
ETL Informatica
We're experts in ETL
architecture
ETL Informatica
Complementing Your Business Intelligence with Custom Data Solutions
iCloudz is a trusted ETL developer resource. Extracting, transforming, cleaning up and loading your data into your custom data warehouse is a complex undertaking. ETL tools offer a cost-effective way to accomplish data Integration. Our consultants are versed in both Informatica and DataStage, as well as other ETL architecture.
iCloudz Data Integrations Services Include:
Determining Your Data Storage Needs

 

— Our developers will analyze your current data situation and figure out your company's exact storage needs.
Designing and Creating Your Data Warehouse — iCloudz consultants are highly skilled at customizing data warehousing systems based on specific business needs. They will work with your IT team to build the data warehouse you require.
Extracting, Transforming and Loading Your Data — Our experienced ETL developers extract and transfer data to your custom data warehouse, using ETL tools, such as Informatica and DataStage. They are adept at mapping and workflow, and have the SQL, parameterization and scripting language skills required to expedite your data transfer.
Testing and Troubleshooting

 

—Count on iCloudz developers to test their designs and fix any problems. Our experts are vetted for their organizational skills, creative critical thinking and resolve that allows them to efficiently address any debugging or unexpected issues.
BI Reporting
Let iCloudz help you get to know your business better!
BI Reporting
We can Improve Your Bottom Line with Business Intelligence Reporting Solutions
iCloudz developers are adept at implementing and managing Business Reporting across a spectrum of industries. Our consultants work with your team to create solutions that are understandable to end-users and conducive to quick and intuitive analysis. Some of the analytical OLTP reporting solutions we use, reporting directly from the Oracle E-Business Suite OLTP database, include:
Oracle Business Analytics Warehouse

Oracle Business Intelligence Server.

Enterprise Integrated Solutions 

Technologies
Benefits of Business Reporting:
Empowers end-users with the knowledge to become experts in their fields.
Having the underlying figures to back up decision-making.
Gain insights into trends in your business and know your customers better.
Use current and historical data for predictive analytics.
Apache Kafka
Open-source distributed event streaming platform
Apache Kafka
Open-source distributed event streaming platform!
iCloudz trusted partner, having successfully established a data streaming platform that sets Data in Motion across organisations in South Africa. Apache Kafka offers a managed cloud solution that enhances the technology with an ecosystem of Data in Motion services that enable a modern data infrastructure. a leader in providing quality assurance experts to carry out Automation Testing for Web, Mobile and API.
The infrastructure provided by Kafka lets you build around a single central nervous system that decouples systems and applications to liberate data across an organization for real-time capture and processing. Our clients selected Kafka to guarantee the scale of the data infrastructure. Currently, all core banking mainframe data is available through Kafka and generates over a gigabit per second of throughput.
What are the Benefits of Apache Kafka? 
Acts as a buffer: Apache Kafka solves data transformations process by acting as an intermediary and then making this data available to target systems in real-time.
Highly scalable:

 

Kafka is a distributed system, which can be scaled quickly and easily without incurring any downtime.
Highly reliable:

 

Kafka replicates data and can support multiple subscribers. Additionally, it automatically balances consumers in the event of failure. 
Low latency:

 

Apache Kafka decouples the message which lets the consumer to consume message anytime. This leads to low latency value, up to 10 milliseconds.
Offers high performance:

 

Due to low latency, Kafka can handle a huge number of messages of high volume and high velocity. 
Distributed system:

 

Apache Kafka contains a distributed architecture which makes it scalable. 
Real-time handling:

 

Apache Kafka can handle real-time data pipeline. 
We are a Cloud service provider which offers fast, flexible, reliable and cost-effective solutions.
We deliver excellent professional services and focusing around top of the line, field proven cloud technologies such as Power BI, Oracle ERP, Salesforce, Workday, Hadoop, Apache, Google Apps and others.
At iCloudz, we believe that IT can be simple and that the cloud is the technology that proves it. We believe system maintenance should be simple and within the customer's in-house abilities. We believe in the cloud.
The iCloudz team consists of business application experts who deliver complete cloud computing solutions, including the commercialization of licenses and the implementation and support processes. We have the expertise in the fields of accounting/ERP, CRM or ecommerce delivered with proven methodology to delivery excellence in a timely manner.
We, the iCloudz team, believe in empowering our clients. To that end, we provide them with complete guidance and support, during integration and beyond. With iCloudz by your side, you will never face a problem on your own!
Types of Cloud Computing
Service providers create cloud computing systems to serve common business or research needs. Examples of cloud computing services include:
Virtual IT (information technology): Configure and deploy remote external servers as extensions to a company's local IT network.
Software: Use commercial software applications, or develop and remotely host custom-built applications,
Network storage: Network storage archives data across the internet to a provider without needing to know the physical location of storage.
Cloud computing systems all generally are designed to support large numbers of customers and surges in demand.
Platform-as-a-Service Models
A SaaS solution sits atop a platform. Vendors that offer platform-as-a-service portfolios generally face corporate clients. PaaS products include virtual servers, operating environments, database environments, and any other middleware component that sits between the hardware and the consumer-facing application.
Software-as-a-Service Models
Cloud services using a software-as-a-service model, or SaaS, provide fully functional programs to end users even though the programs may not be resident on their local computers. Email providers like Gmail and Outlook.com are SaaS applications, as well as just about any computer program that runs inside a browser. As such, SaaS is most familiar to home consumers.
Infrastructure-as-a-Service Models
Platforms, in turn, sit upon infrastructure. Infrastructure-as-a-service solutions generally get to the level of 'bare metal' — the physical servers, networking components, and device storage necessary to make platforms (and, hence, services) functional. IaaS is popular with corporate clients, with tradeoffs between speed, cost, and privacy that each vendor balances in different ways.
We're Growing.
Come Make Your Mark.
Want To Join The iCloudz Team?
iCloudz is seeking ambitious, passionate, talented individuals to join our team and make an impact on others.
The world of technology can be fast-paced, that's why our goal is to provide an experience that is tailored to your company's needs. No matter the budget, we pride ourselves on providing professional customer service. We guarantee you will be satisfied with our work.